Safe-DryⓇ Carpet Cleaning of Lexington
We are a nearby, family-owned organization focused in the cleaning of carpets, rugs, and upholstery in the Lexington, SC and encompassing regions. We endeavor to be proficient, pleasant and minding. That way, you get the true serenity that you are working with individuals who comprehend what they are doing, with the bit of down-home people. Our commitment is to convey predominant client care and mind-boggling cleaning. We have the joy of treating our clients and workers like family. We start by serving others since that is genuinely the best way to procure lasting notoriety. Fulfillment is ensured when you use us, and you can sit back and relax realizing that we treat each client like our lone client.
Your comfort is absolutely critical to us. Thusly, we start by booking precise arrangement times, not AM or PM windows, similar to our rivals.
On the uncommon occasion that we are running even 15 minutes behind, we will call to tell you! When we show up, you will locate a reliable, spotless and inviting expert who is prepared accurately and here to help – not sell!
Reece Jernigan
CEO & Founder of Motto- "Live cleaner"
No Commitment, In-Home Quote
We will come into your home on the day of your appointment to get an exact measurement as well as check the soiling level to craft a package around your specific needs. We can do as little or as much as you want and put that into one final number so that you know precisely what you are paying for upfront.
Same Day Cleaning
After we come to an agreement that will address all your concerns, we can start the cleaning right away. All our technicians arrive completely equipped to handle all of your servicing requirements.
30 Minute Dry Time
Here at Safe-Dry, we use a carbonated, low-moisture cleaning solution that can dry as we are cleaning. We regulate how much fluid we put into the carpet which allows us to lift the dirt and eradicate the liquid at the same time.
Satisfaction Guarantee
We guarantee our hypoallergenic, animal, child and eco-friendly cleaning solution will eliminate those tough stains and odors out of your home. If you are unsatisfied within 14 days of service, we will come back to your home and make sure those expectations that we promised are fulfilled. GUARANTEED!
Check Out Our Reviews On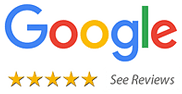 Click here to view More
Our uniformed technicians are fully trained to exceed your expectations with every cleaning.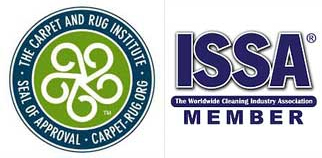 Cleaning Services We Provide
Hypo-Allergenic Carpet Cleaning
Here at Safe-Dry® Carpet Cleaning of Lexington, we use a hypoallergenic, residue-free cleaning method that allows your carpet to dry by the time we depart your residence.
Oriental & Area Rug Cleaning
Safe-Dry® of Lexington,  has over ten years' experience in cleaning area & oriental rugs…
Upholstery Cleaning
Safe-Dry of Lexington can return life to all types of fabric on your upholstered pieces. We specialize in a wide range of fabrics, whether it be a microfiber sofa or an antique couch…
Pet Stains & Odor Removal
Our Pet Treatment is specifically designed to rid your home of all evidence of your pets presence, without leaving a harsh chemical residue that can hurt your furry friends.